MEET THE MAN BEHIND PELVIS NYC
I am Dr. Adam Gvili, I treat male pelvic floor dysfunction in New York City.
I went through a pelvic floor dysfunction myself. I had experienced all the invisible symptoms of pelvic floor dysfunction such as hard flaccid, erectile dysfunction, abdominal pain, shooting pain into rectum, hypertonic pelvic floor, urinary incontinence, fecal incontinence and a lot more embarrassing symptoms to share. But I pulled all my courage to write this story not to humiliate myself but to empower YOU and give you HOPE that what you were experiencing can be a thing of the past and can be treated.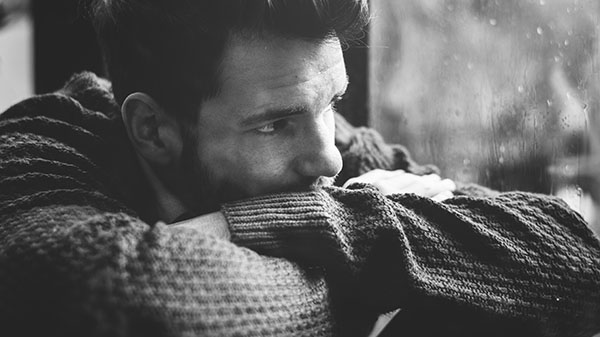 I struggled a lot looking for medical professionals who can help find a cure and heal me. And since most of the pelvic floor physical therapists treating pelvic floor disorders were actually females treating females, there was a disconnect when explaining my symptoms (i.e. peeing while standing at a urinal with a tight pelvic floor. Of course I can't blame them if they cannot relate to a male patient. Don't get me wrong, there is no doubt there are a lot of great female pelvic floor practitioners in New York City but very few are focused on men's pelvic floor therapy. So I decided to treat men's pelvic floor dysfunction as a MALE so that my clients could relate to me and we can normalize pelvic floor issues as a male and really create an open forum for men to literally talk about anything about men's pelvic health.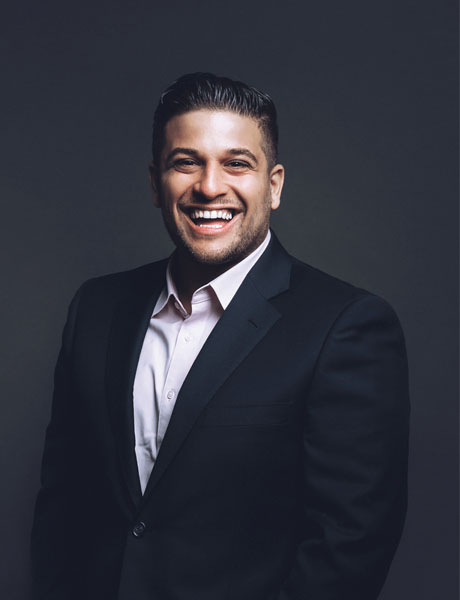 HIS EDUCATION:
Dr. Adam Gvili is a Board-Certified Physical Therapist who practices in New York City. Adam graduated from Brooklyn College with a Bachelor's of Science Degree in Kinesiology. Adam received his Doctorate of Physical Therapy from Mercy College.
HIS PASSION:
HIS INTERESTS:
OTHER CERTIFICATIONS:
Vision
To normalize men's health and wellness and empower people to move well.
Mission
Pelvis NYC aims to provide a patient-centered approach and premium physical therapy service to provide the highest quality of service to our clients.
As per Dr. Adam Gvili, he wouldn't advise you to "find a she". Find what makes YOU comfortable, find someone that seems caring, a medical professional that wants to get you better, that invests their time just as much as you are investing yours.
Dr. Adam Gvili decided to treat male pelvic floor dysfunction as a MALE, so that clients could relate and share their stories without inhibitions and create a forum for men to literally talk about anything about men's pelvic health.

Our comprehensive pelvic floor evaluation by our clinicians will help identify the cause driving your pelvic pain. An extensive medical and physical exam would be required to reveal the invisible causes of your pelvic floor dysfunction.
THE CALIBER OF PELVIS NYC
REVEALED > RECOVERED > RENEWED
With our 3-step process, Pelvis NYC aims to empower you and regain your pelvic health back.
With a high-caliber doctor of physical therapy in New York City, Dr. Adam Gvili has a unique strength to uncover and REVEAL your undiagnosed pelvic floor disorder.
Our one-on-one 45 minutes session focused on men's pelvic floor therapy is designed to help you RECOVER faster, you will feel his magic healing hand from the first session.
With your comfort and healing in mind – we know that pelvic floor disorder cannot be treated solely by manual physical therapy, therefore we will educate you on how you can regain your pelvic health back. We will provide professional advice on how you can improve your diet, and teach you about the home exercises to improve your pelvic floor muscles. We will also be your confidant to relieve your stress and anxiety caused by pelvic floor dysfunction.
Pure commitment to your healing and genuine care.

Excellent PT! If you want someone who knows his way around the body, look no more. Adam is a manual therapy wizard. This is not your average physical therapist. He uses a combination of movement and manual therapy to achieve success.

I am an avid cyclist and travel around the world. I have always had hip pain throughout training, until I met Adam. No one has helped me as much as he has.

Had a shoulder injury from over exerting myself during a Crossfit competition. I am a very active person and this was a huge blow to my day-day. I needed someone that was going to get me going as quick as possible and not try to scare me to come 5x/week for the rest of my life. Dr. Adam encouraged me to keep moving and to slowly build resilience. Through his guidance I am completely INJURY-FREE.

"Your body needs to be prepared to move and only once its ready, will you move well"

5 STARS ALL AROUND!!!! Amazing Clinician. Dr. Gvili takes his time with his patients and is thorough when it comes to assessment and treatment. I have been a runner my whole life and when I finally started weightlifting I injured myself.

Dr. Gvili reassured me that I wasn't broken and taught me how to move correctly so that I can prevent injury later on in life. His goal is to empower his patients so that they don't become dependent on him. Although, little does he know he has now has a patient for life.. I will only go to Dr. Gvili in the future... : )

Probably the coolest Doc I have ever met. He is the most caring, genuine and upfront person you will EVER meet. I went to see Adam as a last resort. If I couldn't get better with him, I was going to do a very invasive surgery that probably wasn't going to help me. Thank god is all I have to say. I would not wish pelvic pain on anyone. Adam is not only 1 of few males in the country that treats this condition but also went through it himself. I am writing this in hopes that everyone who seeks care for this issue can find it through him, as I really believe that this is the gold standard of care. I truly wish Dr. Adam Gvili nothing but the best as I believe that he will revolutionize the pelvic floor realm.... A million more thank you's!

There aren't enough words in the dictionary to describe the magic that this doctor has right here. He is a HEALER in every sense of the word. Dr. Gvili always took his time to get to know me as an individual and then broke my issue down meticulously like he was rearranging a puzzle. God Bless you! I hope everyone in NYC gets to see you because you are truly the best! : )

Adam is kind, knowledgeable and made me feel comfortable since day 1. Unfortunately I have to return for another injury, but there is no one else I would rather call.